Blipfoto is the unique online photo journal which encourages everyone to document their life with just one photo each day.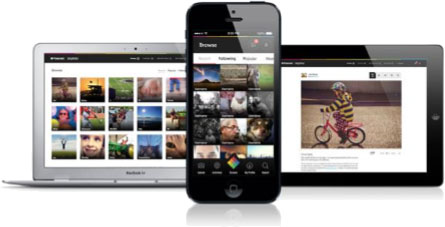 Blipfoto started as a personal project in 2004 — one man's mission to preserve life's throwaway moments. It was a simple concept: choose just one photograph to record each day and share it with the world along with some words. It wasn't long before the idea grew into a worldwide phenomenon, entirely through word of mouth.

Blipfoto has over 5 million days of human life saved and users in over 170 countries. People from all over the world sharing real and personal stories, creating collective human history.
I take photos to preserve our memories for us and for my children to look back on and share with their children.
"
MyEveryday
Blipfoto is free to use and available to everyone. The site is moderated under the ethos of "Be excellent to each other" - making it a safe place to record the little moments, a day at a time.

In 2016 the Blipfuture Community Interest Company ran a crowdfunding campaign to buy the site, to ensure that the site is owned and run by and for the community.
As seen in